Bersih 2.0 Visits The Netherlands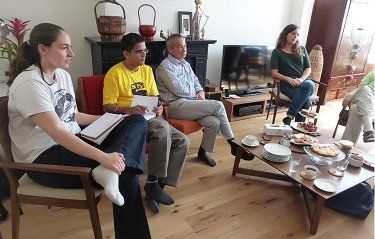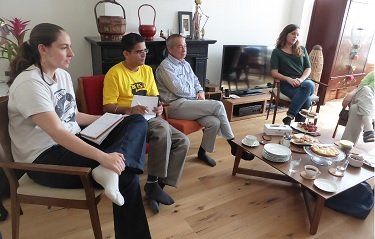 We had the privilege to receive guests from Bersih 2.0 on 16-18 September 2016. Manager Mandeep Singh and Advocacy Coodinator Zoe, fulltime staff of the Bersih 2.0 Secretariat, met with Bersih NL members in The Hague. Mandeep and Zoe were stopping by the Netherlands after attending an international conference in Brussels, and they were on their way to meet up with Bersih members and NGOs in London.
We discussed current issues and incidents in Malaysia, including the abuse of power by the current federal government and Bersih 5's demands. The Bersih 5 rally will be held in Kuala Lumpur on 19 November 2016.
Prior to the rally, a Bersih Convoy will tour the country, departing from Kangar (Perlis), Johor Bahru (Johor), Kota Bharu (Kelantan), Lumut (Perak), Sandakan (Sabah) and Miri (Sarawak) on 1 October 2016. The convoy will traverse the nation and spend 7 weeks travelling to 246 cities, towns and villages across the country to raise awareness about Bersih 5 and its demands for institutional reforms and to impress upon all Malaysians the severity of the 1MDB crisis.
The demands for Bersih 5 are:
1. Clean elections
2. Clean government
3. Strengthen parliamentary democracy
4. Right to dissent
5. Empowering Sabah and Sarawak
We appeal to all Bersih NL supporters to donate generously to our preparations for Bersih 5 (IBAN: NL 53 SNSB 0928 3119 02). Those who donate €25 or more will receive a Bersih NL t-shirt which may be collected on 19 September or posted on request.
Special offer! One Bersih 5 t-shirt with Maria Chin Abdullah's signature is up for grabs to the highest bidder! Come on, make a bid and email it to contact@bersih.nl.